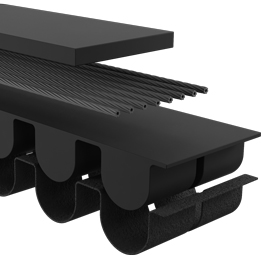 Designed specifically for low-torque mid-drive eBikes, this new CenterTrack belt features a new combination of carbon-fiber tensile cord, next generation high-stiffness ethylene elastomer, and a new nylon tooth fabric. It offers all the belt-drive benefits of cleaner, quieter and more convenient operation plus two to three times the life span of traditional chain drive.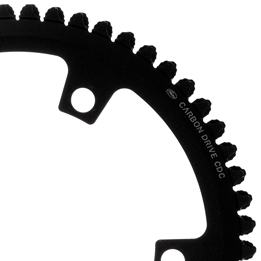 Featuring a new patent-pending aluminum sprocket CenterTrack design, coating and tooth profile for optimized value and durability. Designed for leisure and light-commuter style mid-motor eBikes with ≤50 N-m torque, CDC will enable more consumers to experience the advantages of the Gates Carbon Drive System.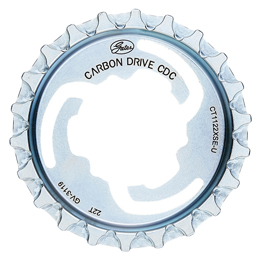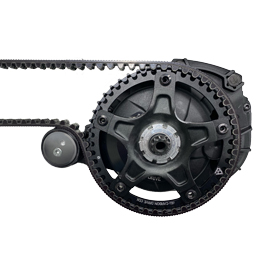 NEW tensioner
Gates recently launched a new tensioner compatible with CDX & CDC product lines, that accentuates the benefits of belt drives and makes it easier for manufacturers to convert from chain to belt. The tensioner features a simple, elegant design, streamlining back-end assembly and adjustment. It eliminates the need for complex sliding dropouts or eccentric bottom brackets and can eliminate the need for a frame break in the rear triangle for some frame designs. Most importantly, the new tensioner is low maintenance, faster to adjust and more reliable, providing less risk of improper tension and wheel misalignment.